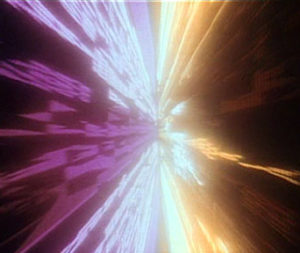 It's time for me to come out as a mem­ber of sci-fi fan­dom. I love sci­ence fic­tion and fan­ta­sy. I've read the books, watched the shows, and seen the movies. I've attend­ed Cons. And yes, I have worn Vul­can ears.
It's time, because my nov­el, The Speed of Clouds, which is com­ing out soon from New Door Books, is about a sci-fi fan who lives a good part of her life in the world of sci-fi fan­dom. She edits a fanzine, is undy­ing­ly pas­sion­ate about her beloved show's uni­verse and char­ac­ters, and learns life lessons through her fan-world rela­tion­ships.
I want to come clean, because if any­one wrote a book about fan­dom with­out being a fan her­self, it would be creepy. Fans have to deal with enough con­de­scen­sion and pok­ing fun as it is.
Look­ing back, I real­ize that it start­ed ear­ly. As a kid, I fell into A Wrin­kle in Time, The Mar­t­ian Chron­i­cles, and The Lord of the Rings. I watched the orig­i­nal Star Trek when it came out. Lat­er, I mar­ried a sci-fi fan who intro­duced me to Dune, Ring­world, and Star Trek: The Next Gen­er­a­tion. Our son watched it with us, and I decid­ed to take him to a local con­ven­tion. And then anoth­er, and anoth­er.
I think Ethan enjoyed going to these Cons, but for me they were a rev­e­la­tion. I'm talk­ing about the fans themselves—some declar­ing their loy­al­ties on T-shirts, but oth­ers wear­ing Fed­er­a­tion uni­forms, and some even in full cos­tume and make­up as var­i­ous aliens, androids and cyborgs. I admired the puri­ty of their devo­tion, allow­ing them to under­take these trans­for­ma­tions into some­one out of this space and time. This was the heart of fan­dom, where you could con­gre­gate and become part of the fic­tion­al world you loved. You might attract stares and gig­gles in the lob­by, but inside you were safe. Your mas­quer­ade might be more or less prime-time wor­thy, but it meant some­thing.
Then there was the oth­er part—seeing the stars and sup­port­ing play­ers, test­ing out the uncan­ny space between their own real-life selves and their galaxy-trav­el­ing, beam­ing-aboard char­ac­ters. That space was thick with the fairy dust of glam­our. I believe that in some part of a fan's brain, see­ing those work­ing actors is the same as being in a room with the beings they play. And I say that as a fan.
In these two ways—the cos­play and the com­mu­nion with the inner world of the show—you had to be there. Phys­i­cal­ly. These two pil­lars of Con expe­ri­ence made it real, in a way that watch­ing or read­ing couldn't. They were mod­ern-day rit­u­als of con­nec­tiv­i­ty, bridg­ing the gap between fic­tion and the non-fic­tion­al stuff (dispir­it­ing, dif­fi­cult or over­whelm­ing) we deal with every day.
I'm not the best fan. I don't write fan fic­tion, although I've read it. I haven't watched every sin­gle episode of every sin­gle show, and I can't parse sub­tleties of canon­i­cal his­to­ry. But I've been touched by what I've seen—intrigued, annoyed some­times, inspired—and I've want­ed to talk about this with oth­er fans. In the end, being a sci-fi fan means acknowl­edg­ing that our lives on Earth are also sit­u­at­ed against the vast­ness of space, and in the vast­ness of imag­ined pos­si­bil­i­ties that may or may not play out in the future. Step­ping into the fan world means you embrace the big­ger and wilder per­spec­tives that may help you deal with what's in front of you. The Speed of Clouds is my homage to that world and to the peo­ple in it.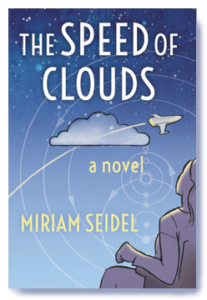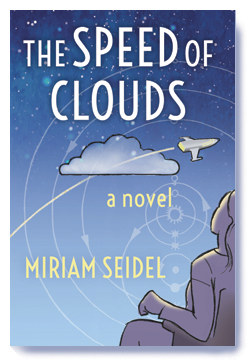 The Speed of Clouds, New Door Books, April 2018
---
Also pub­lished on Medi­um.