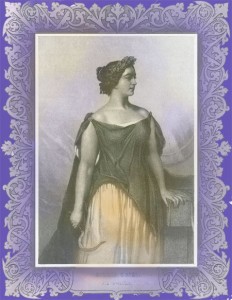 With all the great women's roles in opera, from Aida to Nor­ma to Tosca, bring­ing up the issue of increas­ing women's role in opera could seem like beg­ging the ques­tion. Or like the set­up for a punch line—how many sopra­nos do you need to put on an opera? But at the recent Opera Amer­i­ca con­fer­ence, held ear­li­er this month in Wash­ing­ton D.C., a ses­sion on Women in Arts Lead­er­ship drew about 100 peo­ple, most of them women, for an ener­getic dis­cus­sion prompt­ed by ques­tions like: Why are there so few women lead­ing opera com­pa­nies? Why are most of the new operas pro­duced still writ­ten by men? If more women could make deci­sions, would the sub­jects of new operas change somehow—maybe fea­tur­ing more parts for women?
The all-women pan­el, includ­ing three opera com­pa­ny direc­tors, was eager to move past such ques­tions and start act­ing on solu­tions. One pan­elist sug­gest­ed a goal of reach­ing thir­ty per­cent par­tic­i­pa­tion in each cat­e­go­ry of opera pro­duc­tion, from direc­tors to com­posers, set design­ers and more—a lev­el that's con­sid­ered a tip­ping point after which fur­ther changes can begin to take care of them­selves.
Opera Amer­i­ca has already begun one strate­gic ini­tia­tive: offer­ing com­mis­sion­ing grants to women com­posers, and to opera com­pa­nies will­ing to help pro­duce their work. I was there at the con­fer­ence with one of the sev­en recent grant win­ners, Kit­ty Brazel­ton, a fan­tas­tic com­pos­er and an old friend from col­lege. We're work­ing togeth­er on a new opera project, and the grant she received will make pos­si­ble a work­shop per­for­mance this fall, in New York. We've both worked on opera projects before, with col­lab­o­ra­tors who hap­pened to be men—although the first music project Kit­ty and I worked on, play­ing in a four-piece folk-rock band she orga­nized in our fresh­man year, was also an all-women ven­ture.
Will our project, called Art of Mem­o­ry, be fla­vored dif­fer­ent­ly some­how because of our gen­der? Since the sub­ject is the strug­gles of two male saints—St. Augus­tine and St. Ambrose, who knew each oth­er in Milan in the 4th century—it wouldn't seem to be nudg­ing any gen­der shift in sub­ject mat­ter. But Kit­ty is writ­ing both lead­ing parts to be sung by women. In fact, she plans to sing St. Ambrose her­self, con­trast­ing her rock-mez­zo vocals with more tra­di­tion­al opera vocal style. Very cool!
Women have tra­di­tion­al­ly played some male roles, called "trouser roles," often when the male char­ac­ter is young. Our project's cross-cast­ing is meant as a way to shake up the audience's encrust­ed ideas about two long-revered saints. In my last opera project, Judg­ment of Midas, Kam­ran Ince rewrote the part of the god Pan for a sopra­no. Anoth­er com­pos­er, Melis­sa Dun­phy, used a sim­i­lar approach in her 2009 piece, The Gon­za­les Can­ta­ta, with music set to the tran­scribed tes­ti­mo­ny of for­mer Attor­ney Gen­er­al Alber­to Gon­za­les before the Sen­ate Judi­cia­ry Com­mit­tee. Dun­phy neat­ly flipped the cast­ing of the piece, so that the near­ly all-male par­tic­i­pants in the orig­i­nal hear­ings were all sung by sopra­nos; only Sen. Dianne Fein­stein was sung by a man. In this case, the num­ber of sopra­nos need­ed to put on an ora­to­rio, at least, was four­teen.
Change is hap­pen­ing in opera, and we don't know where it will lead. It's excit­ing to be part of that.