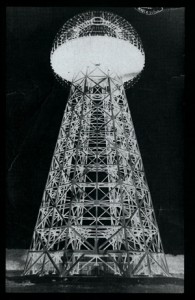 On March 18, 1916—one hun­dred years ago today—the New York World ran an arti­cle with the head­line: "Tes­la No Mon­ey Wiz­ard; Swamped by Debts, He Vows." The news fol­lowed a court fil­ing that revealed the great inven­tor, Niko­la Tes­la, had no assets and owed thou­sands in back rent to the Wal­dorf Asto­ria, where he lived.
This moment in Tesla's life marks a turn­ing point: his great dis­cov­er­ies in alter­nat­ing cur­rent, radio, tele­ro­bot­ics and oth­er fields were all behind him. Tes­la had been pur­su­ing sev­er­al projects, includ­ing the devel­op­ment of his blade­less tur­bine and mar­ket­ing med­ical devices. But his com­pa­ny suf­fered from high over­head, and he was pay­ing con­tin­u­ing legal fees in a fight to declare that his radio patents had prece­dence over those of Mar­coni. To have his finan­cial dif­fi­cul­ties aired so pub­licly must have been extreme­ly painful for a man who made a point of liv­ing at the high­est stan­dards of Old World ele­gance.
Tesla's finan­cial trou­ble would also lead to the final destruc­tion of his mas­sive War­den­clyffe Tow­er. The domed tow­er, built at the east­ern tip of Long Island, had been part of Tesla's grand plan to beam infor­ma­tion and ulti­mate­ly, elec­tric ener­gy around the plan­et. By 1916, with the project stalled, Tes­la signed over the War­den­clyffe prop­er­ty to the Wal­dorf Asto­ria. A year lat­er, the hotel had it demol­ished, and its mate­ri­als sold for scrap—a sad­ly anti­cli­mac­tic end for a project that embod­ied a far more ambi­tious vision for radio broad­cast­ing than Marconi's.
Many inven­tors deal with ter­ri­ble dis­ap­point­ments, and many find them­selves swamped by invest­ments in their own dreams. But Tesla's ups and downs seem to have an epic sweep. While he con­tin­ued to come up with large-scale ideas after 1916—including his "death ray" antimis­sile system—none would come to fruition. Instead, he became a sort of future-sci­ence seer, mak­ing pre­dic­tions that were wel­comed more as sci­ence fic­tion than as real-world tech­nolo­gies.
See more posts on Tes­la: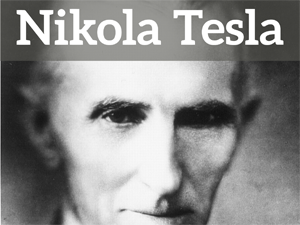 Link to Vio­let Fire, the opera about Niko­la Tes­la I worked on as libret­tist: